Skip to Content
DWI Defense Attorney in Long Island & Nassau County
DWI/DUI Defense Cases
Arrested for Driving While Intoxicated?
If you have been arrested in Nassau County or Long Island for Driving While Intoxicated (DWI), you need to take immediate action to hire a skilled attorney and begin building your defense. Regardless of the level of DWI/DUI charge (misdemeanor or felony), one must ensure they have proper representation quickly as the penalties for a conviction could include jail time, probation, fines, and a driver's license suspension/revocation.
At Schalk, Ciaccio & Kahn, we have Long Island criminal lawyers who are highly experienced in DWI / DUI defense. All of our lawyers are Former Prosecutors and have received law enforcement-level training on the proper functioning of the Intoxilizer and Drager Alcotest, on the administration of standardized field sobriety tests, and on accident reconstruction! Our DWI attorneys have also been nationally recognized as top DWI lawyers by the National Advocacy for DUI Defense, top Trial Lawyers by the National Trial Lawyers, and named to Super Lawyers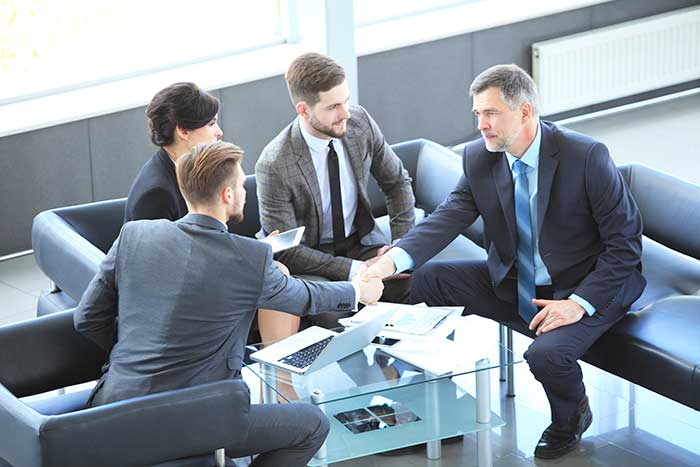 DWI Charges
The state of New York has various types of DWI-related charges, including:
Driving while intoxicated (DWI) — In order to be found guilty of this offense, it must be shown that a driver had a blood alcohol content (BAC) level of 0.08% or higher, or simply that the driver was intoxicated. For commercial drivers, the legal limit is 0.04%
Driving while ability impaired by a single drug other than alcohol (DWAI/Drug) – If it is shown that the driver was under the influence of a drug while driving, he or she can be convicted of this offense
Driving while ability impaired by a combination of drugs or of alcohol and drugs (DWAI/Drug Combined) – This offense is charged if there is evidence a driver is under the influence of multiple controlled substances at the same time or under the combined influence of drugs and any amount of alcohol at the same time
Aggravated driving while intoxicated (Aggravated DWI) — This charge involves having a BAC level of 0.18% or higher while driving
Driving while ability impaired by alcohol (DWAI/Alcohol) — A person can be convicted of this offense if it is shown that he or she had a BAC level of over 0.05% but lower than 0.08% while driving, or if it is shown that there is other evidence that the person was impaired by alcohol while driving
Violation of the Zero Tolerance Law — Any driver who is under the age of 21 violates the Zero Tolerance Law if he or she drives while having a BAC level of 0.02 – 0.07%
There are a number of additional concerns for individuals charged with DWI/DUI that include Refusal Hearings at the Department of Motor Vehicles in cases where the motorist refused a chemical test, potential civil proceedings initiated by the County to hold and possibly seek forfeiture of a charged defendants motor vehicle just to name a few.
If you or a loved one has been charged with Driving While Intoxicated or Driving While Impaired on Long Island or the Five Burroughs, contact our team of DWI Defense Attorney's to set your free consultation.
Challenging a DWI Charge
If you are found guilty of a DWI charge, you will face a revocation of your driving privileges, fines, and a potential jail sentence. However, it is possible to fight a DWI charge. The charge depends entirely on the subjective judgement of the arresting officer, which means that there are a number of possible ways to challenge it
A police officer must have a good reason to stop you in the first place. You must either be violating a specific traffic law or be showing signs of dangerously reckless driving
An officer must also have probable cause to believe that you are intoxicated before he can require you to take an alcohol test. If you were wrongfully stopped and tested, the charge may be thrown out
If you have failed a field sobriety test, you may be able to challenge the results. Many of these tests are highly unreliable, and your results can be affected by illness or by pre-existing conditions such as acid reflux. Tests that are not approved by the National Highway Traffic Safety Administration may also be inadmissible in court
Common DWI Mistakes
In the aftermath of a DWI charge, many people are uncertain how to proceed. These are some of the most common errors people make after being accused of a DWI:
Continuing to drive. In New York State, driving with a suspended license because of a pending DWI is considered a misdemeanor, and it carries a possible jail sentence of up to 1 year. If you have been charged with a DWI, continuing to drive may also give the impression that you are not taking your charge seriously
Not appearing in court. Failing to show up for a scheduled court appearance can have serious consequences for your life. If bail was posted it will be revoked and a warrant will be issued for your arrest
Talking about your case. Try to say as little as possible about your case to other people, even close friends and family. No matter who you speak to, anything you say regarding your case can be used against you in court
Waiting to contact an attorney. DWI cases proceed very quickly, and you need a skilled attorney's guidance immediately after you are charged. The faster you speak with an attorney, the more time he will have to work on your defense
Contact Us Today to Schedule Your Free Consultation!