Skip to Content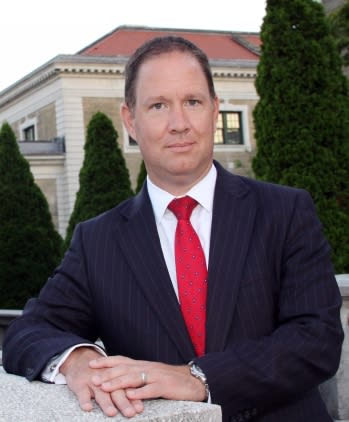 Robert Schalk is a former Nassau County Assistant District Attorney experienced in all aspects of criminal law. Prior to forming the law firm of Schalk, Ciaccio & Kahn, PC he spent five years as a Nassau County Assistant District Attorney. There he tried numerous cases to verdict, including a number of high profile media cases. During his tenure in the office, he was appointed to the position of STOP DWI Prosecutor where he prosecuted serious Driving While Intoxicated (DWI) cases. In that position, he was trained by law enforcement in DWI protocol including the administering of Standardized Field Sobriety Tests (SFST's), accident reconstruction and police procedure. Thereafter and until his departure from the office, he prosecuted cases in the Major Offense/Homicide Bureau. There he prosecuted and tried serious felony cases, including murder and vehicular manslaughter while gaining tremendous insight into a wide variety of criminal law cases and courtroom proceedings.
As a long-time Nassau County Assistant District Attorney, he spent years working closely with law enforcement in investigations and is thoroughly familiar with police tactics, investigation practices – and has familiarity with prosecutors and judges, as well as court personnel and law enforcement officials.
Upon leaving the District Attorneys Office and entering private practice he has zealously represented and defended the rights of his clients accused of a wide variety of criminal charges that include but are limit to – Driving While Intoxicated, Assault, Drug Possession and Drug Sales, Criminal Possession of Stolen Property, Forgery, Robbery, Burglary, and Murder. Robert has successfully litigated numerous cases at the pre-trial hearing stage and trial stage on behalf of his clients.
Robert has been asked to be a guest lecturer at his alma mater, Hofstra University School of Law, on the topics of trial advocacy, trial theory, and case management. He is also a member of their faculty at the yearly National Institute of Trial Advocacy (NITA) Program. He has been interviewed by the media on numerous criminal topics where he has been quoted in newspapers such as the NY Times, NY Post, Newsday, and Wall Street Journal.
Robert is also a regular guest Legal Analyst for Fox News Channel where he has commented on a wide variety of legal topics in the fields of Constitutional, Criminal, Civil, and Labor Law. His appearances can be seen on Youtube by searching "Robert Schalk" or by visiting the media page of this website.
Admitted
New York
Federal Courts of the Eastern & Southern Districts of New York
Education
The University of Scranton
Hofstra University School of Law
Associations
New York State Bar Association
Nassau County Bar Association
Nassau County Criminal Courts Bar Association
Former Assistant District Attorneys Association of Nassau County
Contact Us Today to Schedule Your Free Consultation!