Skip to Content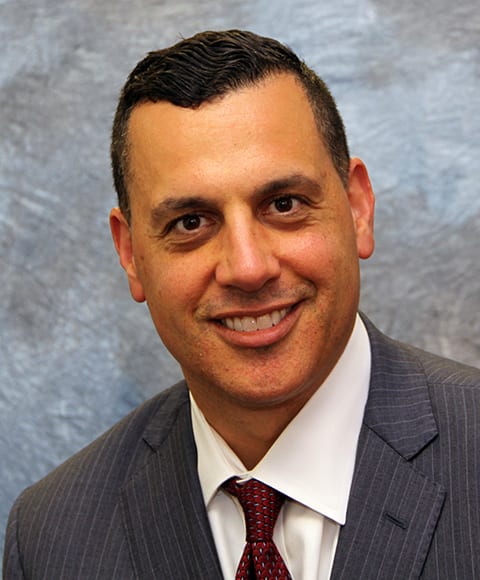 Anthony A. Ciaccio, Sr. co-manages the personal injury department at Schalk, Ciaccio & Kahn, and has a wealth of experience as a former prosecutor, trial attorney for a major insurance company, and prominent plaintiff's personal injury firm. Anthony's legal background provides him with a unique perspective to vigorously advocate for clients who have suffered injuries due to the negligence of others.
Anthony commenced his legal career as an Assistant District Attorney for the Nassau County District Attorney's Office, where he acquired significant trial experience prosecuting misdemeanors and major felonies. He successfully tried numerous cases during his tenure, garnering a reputation as a fierce courtroom advocate among his peers and colleagues.
Subsequently, Anthony shifted his focus to personal injury law, utilizing his trial skills and insurance industry know-how to represent both sides of the aisle. He honed his expertise working for a major insurance carrier, acquiring knowledge on how insurance companies value cases and avoid payment of claims. Anthony then joined a premier personal injury law firm where he leveraged this experience and refined his negotiation skills, zealously fighting for just compensation for his clients' injuries. His unique background in working on "both sides of the fence" ensures clients receive the compensation they deserve for their injuries promptly.
Anthony has a proven track record of securing millions in settlements, arbitration, and verdicts for his clients. Notably, he secured a million-dollar verdict and several high-profile settlements. Anthony takes pride in taking on tough cases and emerging victorious when other attorneys deem the odds insurmountable.
Anthony served with distinction in the United States Marine Corps and received an Honorable discharge after four years of service. In addition, he is actively involved in community affairs, values spending time with his family, and is an avid baseball enthusiast.
Honors
Named to Super Lawyers for Personal Injury 2017-2023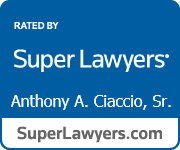 Named 2014-2015 Super Lawyers Rising Stars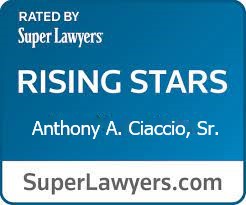 Contact Us Today to Schedule Your Free Consultation!