Skip to Content
Slip, Trip & Fall Attorney in New York
We'll Help You Recover Money for Your Injuries
If you slip, trip, or fall and injure yourself due to someone else's negligence, you may be entitled to compensation to cover the cost of your medical care and any pain and suffering your experience. It's best to work with a competent and experienced attorney like Schalk, Ciaccio & Kahn when you are bringing a case of this nature to court, as they will have the skills needed to represent you and present the facts of your case. Let us help you fight for the compensation you deserve. Please reach out to us today for more information or to request a consultation.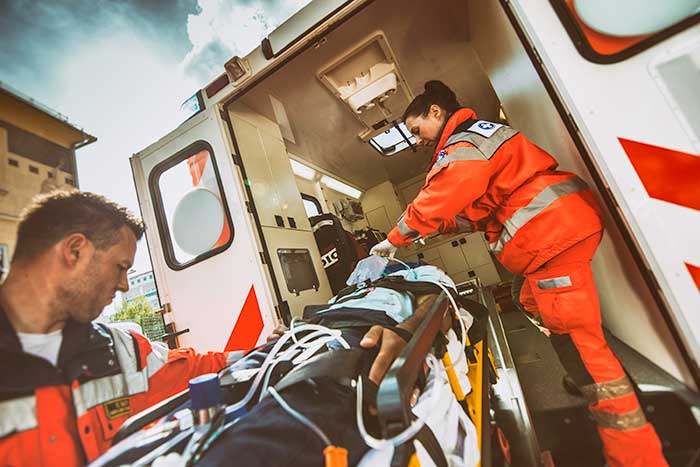 Types of Slip, Trip, & Fall Cases
Slip, trip, and fall accidents can occur anywhere at any time, which is part of what makes them so common. In an instant, a person can trip on an unsafe sidewalk, or slip on a slick surface, and their entire life can change, as the injuries sustained can be serious and sometimes life-threatening. There are many different types of personal injuries that can result from unsafe walking conditions at private residences, retail stores, or public streets. Some of the most common injuries that occur from slip, trip, and fall accidents include:
Traumatic brain injury
Spinal cord damage
Head injuries
Broken hip
Other broken bones, including hand, foot, arm, or wrist
Possible death
What Types of Cases Can You Receive Compensation?
You can receive compensation in many different types of slip, trip, and fall cases. However, in order to get a payout from the at-fault party, you will have to provide evidence of the unsafe conditions and how they led to your injury. Secondly, you must be able to prove that the property owner was aware of the unsafe conditions that resulted in your fall and did nothing to correct it before the incident that caused your injury. As long as you are able to do this, you may be able to receive compensation in any type of slip, trip, or fall case. A lawyer will be able to help you gather the information and proof you need to give you a better chance at a successful case.
Services We Provide for Slip, Trip, & Fall Cases
We provide comprehensive service for our clients facing injuries caused by a slip, trip, or fall. You can count on our team to take over all aspects of your case and provide the support you need. We'll start by talking with you and getting your account of the events that led to your injury. Then we'll get started gathering the information we need and investigating the site where the injury occurred and the owner of the property. We'll also provide an experienced legal analysis of your situation to ensure we're building a strong case that will hold up in court.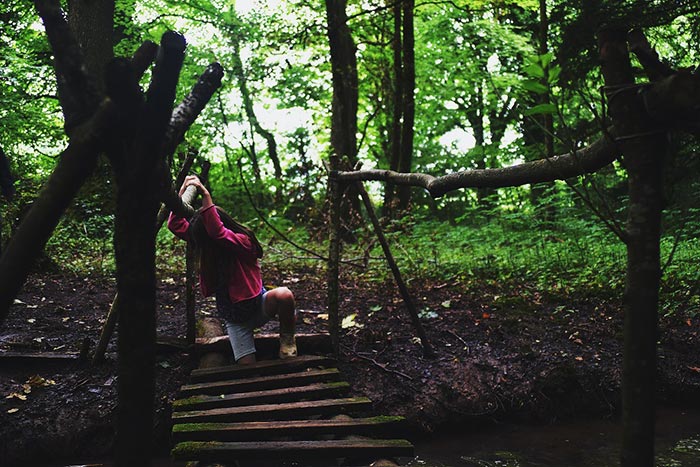 Conditions that Can Cause Slip & Fall Accidents
There are many unsafe conditions that can lead to a slip, trip, or fall accident and cause injuries. Property owners should be doing everything they can to maintain a safe environment for visitors, and part of this is fixing any unsafe elements as soon as they are made aware of their presence. If they require time to gather materials to resolve the issue, a sign should be clearly visible warning people of the problem so that they can avoid it. Even a small flaw can lead to an accident and leave someone with injuries that last several weeks or possibly alter their lives forever. Some of the most common conditions that cause a slip, trip, or fall accident include:
Missing or improperly secured railings
Broken steps
Icy sidewalks
Wet floors
Uneven sidewalks or walking surfaces
Torn carpeting
Loose floorboards
Potholes in parking lots
Loose mats or rugs
Talk to an Attorney Right Away
The best thing you can do when you're injured in a slip, trip, or fall accident is to call a legal professional right away. Do not talk to the insurance company representing the property owner and do not agree to anything without first consulting a lawyer, as they may attempt to get you to take partial blame or accept a much lower settlement than what you deserve. Talking to a lawyer first will help ensure you are treated fairly. In addition, there are also deadlines to take into consideration, so you do not want to wait around. Our team will work quickly to gather information and start building your case, helping you recover compensation for your medical costs.
Contact Us for a Consultation
If you have been injured in a slip, trip, or fall accident, there is no time to waste. Even if you are still recuperating in the hospital, our team can come to you to discuss the incident and get started on your case. Schalk, Ciaccio & Kahn, P.C. are here to help clients hold property owners liable for the unsafe conditions at their property, fighting for their right to receive compensation. Please feel free to reach out to us today to request a free consultation.
Contact Us Today to Schedule Your Free Consultation!