Skip to Content
Lawyers for Motorcycle and Car Accidents in Long Island, NY
Get the Help You Need After a Long Island Traffic Accident
Being in a car or motorcycle accident is a frightening experience. In the blink of an eye, your life can suddenly be turned upside down, and you're left to deal with your injuries and the damage to your vehicle. You need experienced legal representation to ensure you receive compensation to cover your expenses, lost wages, and damages. Insurance companies aren't going to look out for your best interests, but we will.
Schalk, Ciaccio & Kahn has decades of experience dealing with car accidents and helping people receive the compensation they deserve. If you've been looking for a car accidents lawyer or a motorcycle accidents attorney, contact us today. We offer free consultations.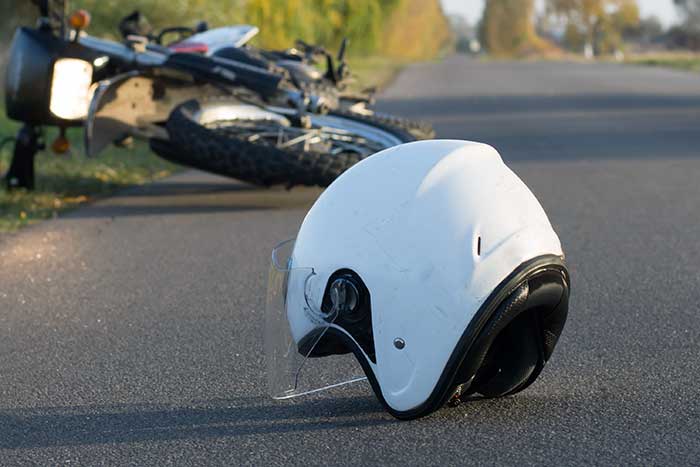 What to Do if You Get Into a Motorcycle or Car Accident
Even the most careful drivers can be involved in an accident. In the unfortunate event of a traffic collision, you should:
Seek medical care – Even if you don't think you were hurt, it's important to receive professional medical attention immediately to assess the extent of your injuries. Some conditions, like whiplash, may not present symptoms for days. If you're offered medical attention at the scene of the accident, accept the help. If you decline medical attention, you leave yourself open to the claim that if you were truly hurt, you would have taken the help offered. This is a common insurance company tactic.
Call the police and follow their instructions – Obtaining assistance from law enforcement is a good way to document the accident. If the damages and injuries from an accident are over $1,000, New York State law requires that the accident be reported to police.
Document the scene and gather information – Do not rely on the police to gather all the information. If you're able, take pictures and/or video, write down license plates, and get the names and contact information of witnesses. If the other driver or witnesses say anything about the accident, document it. If the other driver says, "I'm sorry, I didn't see you," it may be important later.
Don't talk to anyone other than the police – Refrain from having conversations with the other drivers or witnesses. Just as you're gathering information, so are they. Don't apologize or compare notes with the other driver. Anything you say at the scene may come back later in a negative light.
Report the accident to your insurance company – Regardless of who was at fault, it's important to report the accident to your insurance carrier. Some insurance companies require accidents to be reported within a set time frame.
Retain a car or motorcycle accidents lawyer – To protect yourself and obtain appropriate compensation for your injuries and damages, it's vital to have professional legal counsel. Hiring a reputable, skilled car accident attorney or motorcycle injury lawyer will give you the best odds for a positive outcome.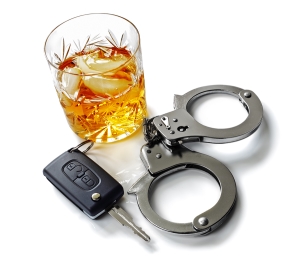 Causes of Car or Motorcycle Accidents and Injuries
Many factors can contribute to a car or motorcycle accident, but some of the most common causes of accidents and injuries are:
Distracted driving
Driving under the influence
Aggressive driving/road rage
Speeding
Tailgating
Unsafe lane changes
Motorcyclist lane splitting (illegal in New York)
Inexperience
Left-hand turns
Dangerous road conditions
Benefits of Hiring a Car or Motorcycle Accident Attorney
Dealing with insurance companies or the other driver's attorneys can be complicated and confusing. When you have a reputable car injuries attorney like Schalk, Ciaccio & Kahn, you can be assured that your legal team is on top of every detail. State or local traffic laws and insurance company policies can all present complications that require a lawyer to handle effectively. Don't leave yourself unprotected – contact us today to schedule a consultation.
Why Choose Schalk, Ciaccio & Kahn in Long Island, NY?
With decades of experience in Long Island, NY, Schalk, Ciaccio & Kahn will provide you with crucial legal guidance in your personal injury or criminal defense case. As former prosecutors ourselves, we have detailed insight into the full spectrum of legal considerations at play in any case. Our team knows New York law thoroughly, and we'll use all our available resources and contacts to help you with your case.
Contact Schalk, Ciaccio & Kahn, P.C. Today
If you or a loved one has been injured in a car or motorcycle accident, contact Schalk, Ciaccio & Kahn today to schedule a free consultation with one of our car injuries lawyers. Our firm has a solid record of achieving positive results for our clients. Handling a motorcycle or car accident on your own is a risky undertaking, and without proper legal counsel it's easy to miss important details or deadlines. Contact us today for more information about how we can help you with your case.
Contact Us Today to Schedule Your Free Consultation!