Skip to Content
Criminal Sealing Comes to New York
Until today, New York has long been a state with virtually no expungement laws. Meaning that in the vast majority of cases people convicted of misdemeanors and felonies would have crimes on their record indefinitely. However, as of today, that has changed. Governor Cuomo has signed a law today that lays out a statutory framework (Criminal Procedure Law §160.59) for the sealing of certain criminal convictions from people's records.
Many crimes that were previously ineligible for sealing would now be eligible, including Driving While Intoxicated and related DWI/DUI offenses. Certain crimes would not be eligible, including:
Homicides and related offenses
Class "A" Felonies
Violent Felonies as defined under the Penal Law
Any "attempted" offense where the attempted offense is a felony that would not be eligible for sealing
Conspiracy convictions where the underlying offense would not be eligible for sealing
Sex offenses defined under section 130 of the Penal Law
Crimes involving Sexual Performance by Children
Offenses that require registration as a sex offender
Under the new statute, up to two offenses may be sealed, but only one felony may be sealed.
For a person to qualify for sealing, ten years must have passed since the sentence on the most recent conviction to be sealed was imposed, or the applicants release from incarceration on that offense. An applicant also cannot have any open criminal cases or have any criminal convictions within the last 10 years.
To have these offenses potentially sealed an individual with eligible has to bring an application before the court including a number of required documents and sworn statements proving their eligibility and outlining reasons why the offense(s) should be sealed from their record. The judge has an opportunity to review the documents and arguments of the applicant and will issue a decision on whether or not to seal based on a list of factors laid out in the new law.
Many people in this state have been living with the stigma of a criminal conviction and have it affect their lives and their ability to gain employment. Thankfully with the passing of this new law, many people will get a second chance at life with a clean slate. The Criminal Defense Attorney's at Schalk, Ciaccio, and Kahn, P.C., are all former prosecutors with years of experiences handling all types of criminal offenses and will be helping anyone wanting to apply for sealing under this new law. Our lawyers are available 24 hours a day at 516-858-1266 and we look forward to helping anyone wishing to have a free consultation once the law becomes effective.
Please monitor our website www.SCKESQ.com and all of our social media accounts for updates in the coming weeks as we follow-up on this exciting new development in criminal law in New York.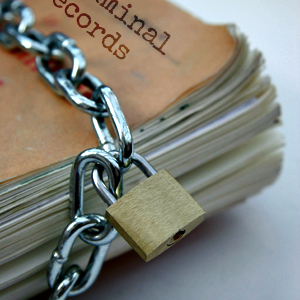 ""